Shopping Cart
Your Cart is Empty
There was an error with PayPal
Click here to try again
Thank you for your business!
You should be receiving an order confirmation from Paypal shortly.
Exit Shopping Cart
"Tending to the Spirits of Animals One Human At a Time."
| | |
| --- | --- |
| Posted on 3 September, 2011 at 23:07 | |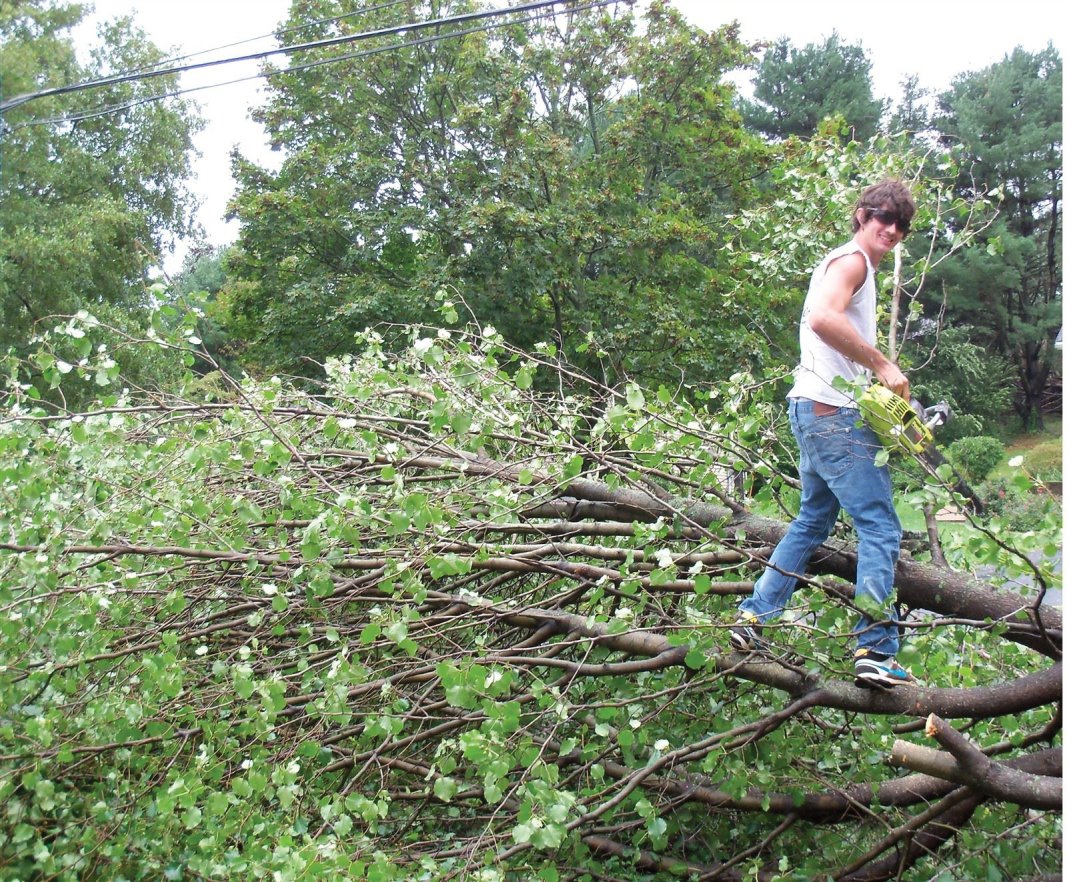 Front Yard Clean-Up
Hurricane Irene hit last week leaving her mark just about everywhere in New England including our wooded State of Connecticut.  Loss of power and flooding brought neighbors and friends closer together. And as of this writing, there are still those soldiering through without many familiar creature comforts we all take for granted.  My thoughts and prayers go out to all of you.
For myself, one of the fortunate ones, I experienced no flooding and my power was out for only 24 hours.  This slow-motion passage of time created "space" to contemplate.
So, I slid my two pets, Kismet, my Maine Coon, and Smudgy, my Shih Tzu, over on the window seat (see pix on my home page), lit a candle or two, and inwardly began a review and renewal of my life's current path, Animal Chaplaincy.
The candle holders were the type that covered the flames so there would be no singed, fluffy tails nor toasted, pushed-in noses.
NEWSFLASH!   
Prior to the storm hitting, the State of CT gave instructions on how to prepare animal companions and where to take them if you had to evacuate your home.       "Way To Go CT!!!"
This is a sure example of how even disasters such as Katrina do have embedded within them "some" positive lessons for change.  (Part of my life's review and renewal.)
Has Hurricane Irene shifted anyone else's perceptions at all?
Love & Light, Barbra
Categories: None
/